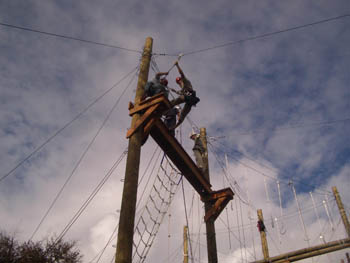 Zip Line Training
Who is most likely to be injured on a zip line? If you guessed the facilitator, you're correct!
The zip line is an exciting but complex challenge course element that requires skill and special care to operate safely and effectively. During this workshop, participants will develop skills in the following areas:
Set up and take down procedures
Staff attachment on a platform
Belaying participants to a zip line platform
Launch procedures
Dismount techniques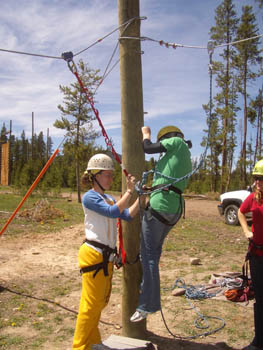 Participants will learn how to manage multiple participants, handle equipment at height and to make safe life line transfers. The small details make a big difference in participant and facilitator safety.
The workshop will conclude with a "demonstration" of zip line rescue procedures.
Please Note: Actual rescue skills are taught in a 40-hour workshop titled Critical Skills for Safety©.

Hours: TBD Based on Operating System and # of Lines
Trainer: Tom Leahy
Workshop Fee: Call for Pricing